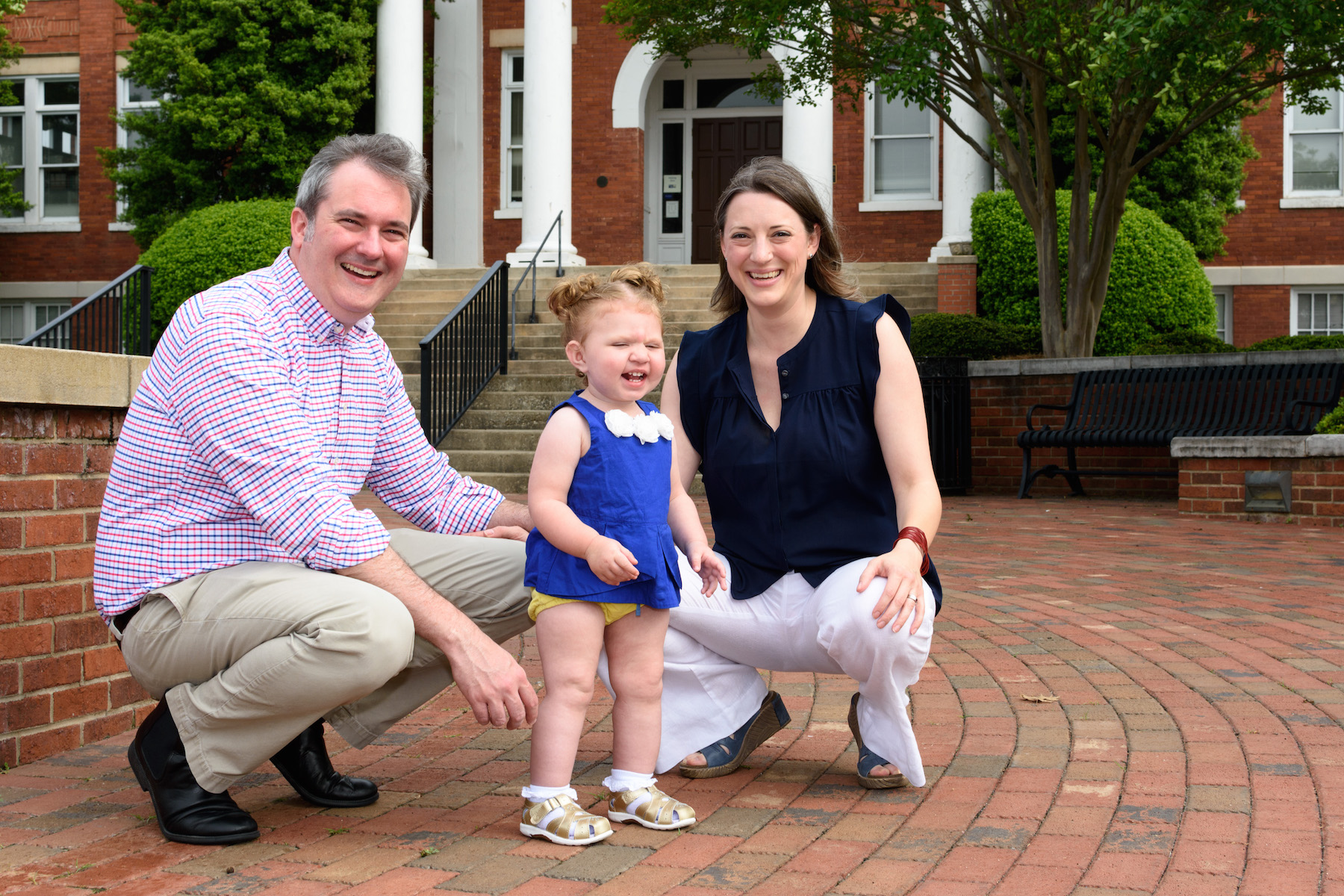 Hello! I'm Rebecca Mann Rayborn, and I am running for my third term on town council in Jamestown, North Carolina. I live with my husband Cory, our daughter Katherine, and our two cats, Myrtle and Endora, in Forestdale North.
I was lucky to be raised by parents who knew the importance of community and civic participation. My mother, Joanne, was very involved in the Historic Jamestown Society, local garden club, and our public schools. My father, Buddy, served on the Jamestown Town Council from 1977 to 1983. Their examples showed me that we each can make a positive difference in our community. They also impressed upon me the importance of voting in every election. I still remember how excited I was when I turned 18 and made a beeline to the public library to fill out my voter registration!
After graduating from Ragsdale High School in 1996, I earned a BA from North Carolina State University in 2000 and a MA from the University of North Carolina Greensboro in 2008. I have worked with various nonprofit and advocacy organizations over the years, most of which focus on helping underserved populations in my home state. My mix of statewide policy experience as well as Guilford County-specific direct service and advocacy work give me a unique perspective. Through my work, I learned that the policy that impacts North Carolinians most often is set at the local level and became interested in municipal governance.
My strong connection to my hometown, together with my passion for ensuring that individuals' voices are heard by their elected officials and a desire to keep Jamestown the quaint and beautiful place it is for my daughter's generation, compel me to run for Jamestown Town Council.
Paid for by the Committee to Elect Rebecca Mann Rayborn